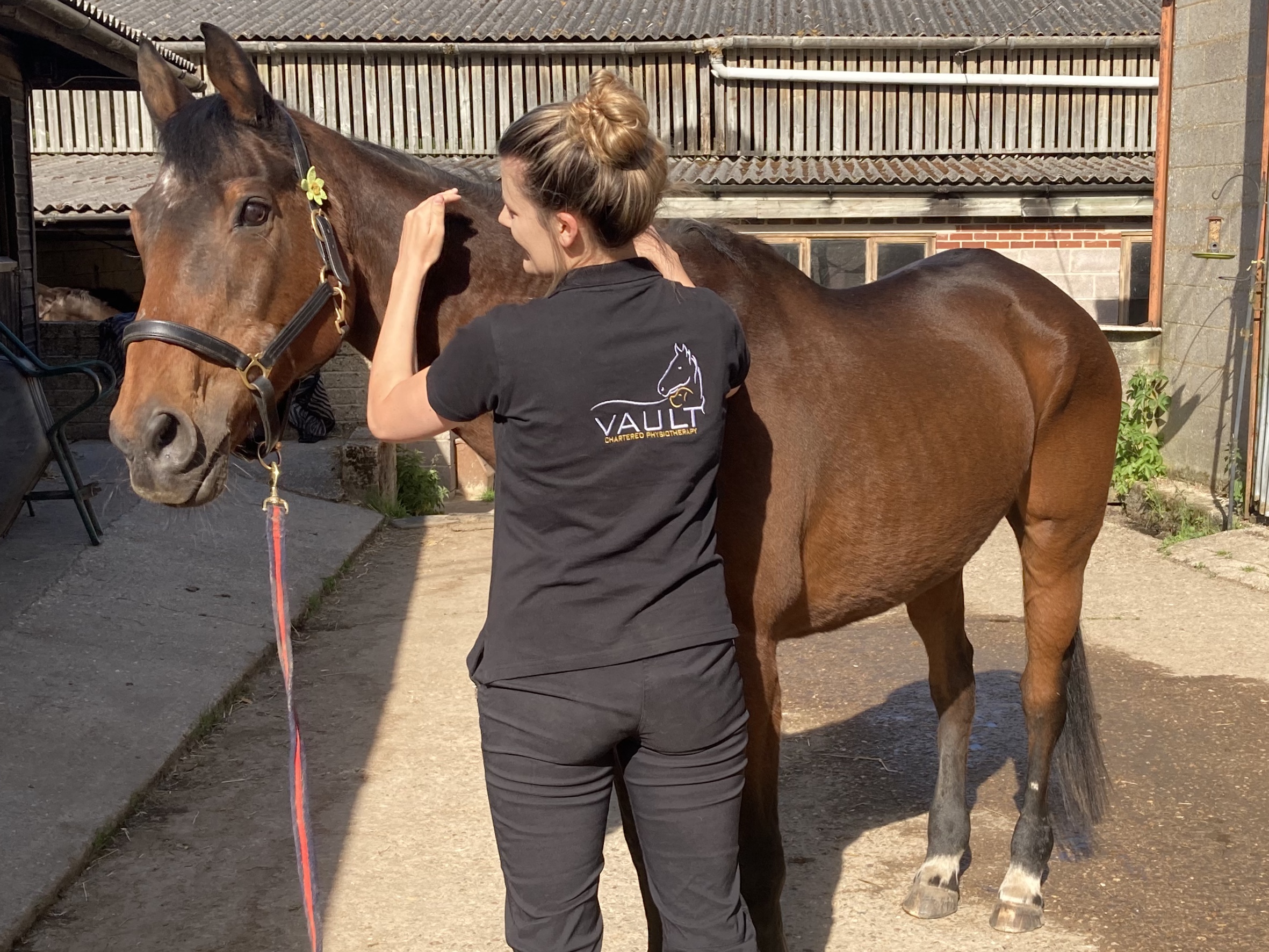 Expert help when you or your animal need it most
Our horse physiotherapy service* provides bespoke maintenance and sports performance treatments by an ACPAT physiotherapist throughout Hampshire. The service includes a detailed movement examination and a thorough neuromusculoskeletal examination to assess bony, soft tissue and neural structures. Every appointment includes tailored specialist treatment and a management plan to keep your horse healthy, supple and moving well.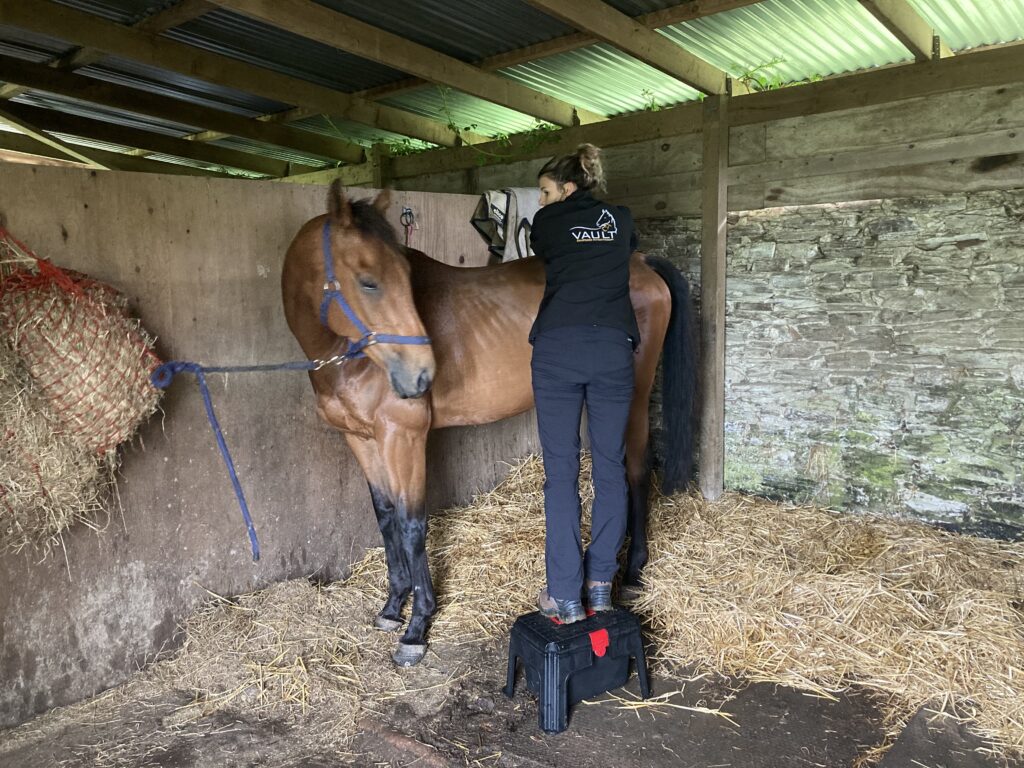 Ongoing remote support between appointments free of charge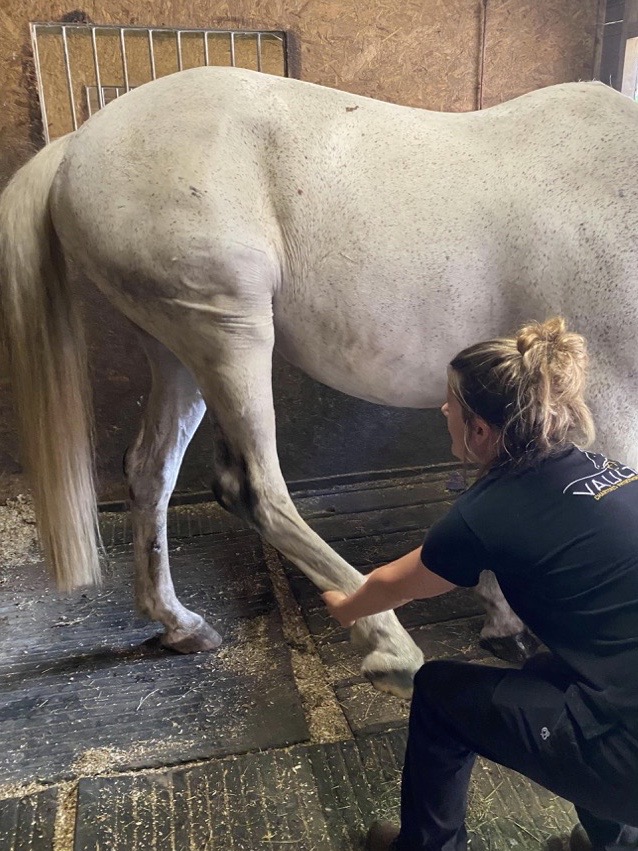 Weekday, evening and weekend availability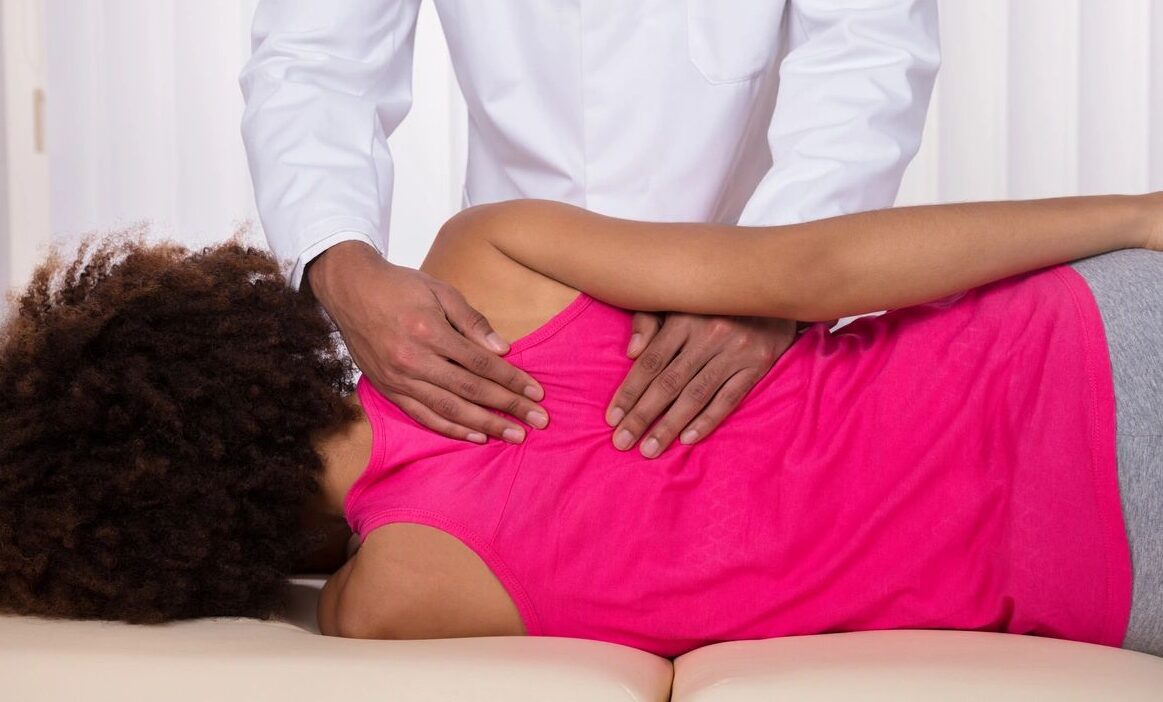 Your horse will be seen by a practicing human physiotherapist
Treatments might include:
Tailored rehabilitation programme
Deep and soft tissue massage
Myofascial release
Reflex inhibition and trigger point therapy
TENs and NMES
Electromagnetic therapy
Photobiomodulation (LASER)
Communication with other professionals including vet and farrier
Advice and education so you feel informed and confident with your physiotherapy plan
Follow Ups
Travel charges may apply on all appointments
Other Services
Rider Assessments
The analysis of the rider's biomechanics. All aspects which can improve your riding and your horses movement
New patients £65

Follow ups £60


Multi horse discounts
If 3 horses are treated at one yard
£65 each



If 4 horses are treated at one yard £55 each



*By law under the Veterinary Surgeons Order (2015) all animals must have veterinary consent prior to physiotherapy unless it is for maintenance management. All animals must be registered with a veterinary surgeon prior to physiotherapy.
If veterinary consent is required for your horse, you can either download the referral form here and get your vet to complete it, or we can do it for you. Please take time to read our terms and conditions in the same section prior to booking an appointment.
Equine FAQs

What is equine physiotherapy?

Most people have either had physiotherapy themselves or know someone who has had it. Equine physiotherapy follows the exact same principles and treatments. Evolution has meant we are all designed to move, however after illness, surgery, injury or disability this can be difficult. We can help restore movement whilst reducing pain, improving strength and ultimately independence.

What conditions/patients do you see?

We see a variety of patients but below are the most common conditions;
– Post-surgical rehabilitation such as kissing spines, soft tissue or bony surgeries
– Management of chronic conditions such as arthritis
– Conservative cases including sacroiliac rehabilitation
– Maintenance cases to keep your horse flexible and comfortable

How do I book an appointment?

You can contact us through the website, call 07476820808 or email us at

[email protected]

. We can then discuss your needs and if appropriate you can download the form on our website to email or drop into your vets. We can also send the referral form for you once we have some details.

How long will physiotherapy take?

This is a million-dollar question and difficult to answer, purely because every case is different and so is the reason for physiotherapy. We will answer this however after an initial appointment. We do tailor our rehabilitation plans to you, for example if you would prefer to space appointments, we will ensure you feel equipped with our rehabilitation plans to do this at home. We can also provide packages which you might find more suitable.

Can my insurance cover physiotherapy treatment?

It is dependent on your insurance but we always advise to check with your insurer prior to your first appointment.

Are there any extra charges?

Travel charges will be applied over a 10mile radius. Admin charges maybe applied for insurance claims.